It is the Canada Day long weekend. I LOVE Canada Day! My favourite way to spend it is -you guessed it- being in the MOUNTAINS! They make me feel so grateful for my country!
Here I am, Friday night, impatiently awaiting the upcoming hikes, parades, barbeques, fireworks; all of the SPLENDA!* To get myself even more pumped I'm taking you on a journey to last year's Canada Day.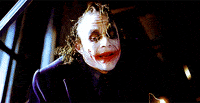 #CANADA150
July 1, 2017, was Canada's 150th birthday – prrretty much still a child, as far as countries go. It was a huge deal, and so fun! The government made the national parks free of admission for the year, and everything was waaay more amped up. I mean, the parks were super crowded, but it was great to see people getting out and enjoying a bit more of our country. My friend, Rachel, of Better Livin, and I headed out the Sunday morning to Waterton National Park. We had my dad's old canoe (which has the Canadian flag painted on it) ratcheted to her Jeep. We went straight to Upper Waterton Lake and got that baby in the water.
It was a cool experience being on that huge lake, (which, as I've just learned, is the deepest lake in the Canadian Rockies) having the most gorgeous view surrounding us. I often dreamed of what it would be like to take the canoe out there! Rachel and I had gone ice skating on the same lake the January before this  (will do a recap of that amazing day in the future) which made this trip that much more exciting. It was so neat paddling in the same areas that we skated on 5 months before.
We hadn't been out long, when I noticed a large crack in the the boat, that would open up and let water in every time we hit a wave. I was so excited to be in the canoe that  day, I wasn't about to give up. Rachel and I decided to head for the beach asap and go to Cameron Lake instead to see if its calm waters would make a difference.
Getting that canoe on and off the vehicle was not a piece of cake, but we felt so hardcore, lifting it up there by ourselves (full discretion: a passer-by did slightly help me lift my side when the wind was fighting us), and Rachel had just done an outdoors course in school and was excited to use her new ratchet-strap skills.
The Cameron Lake parking lot was buzzing with people! It took a while to figure out the unloading and parking situation because the lot was completely full. We ran into an older couple with two kayaks, and the woman said to us, "Canoes are divorce-makers," which to this day I think is so funny!
The waters were calm, and the crack in the canoe didn't open at all!! We paddled all the way to the end of Cameron Lake. It was SO lush back there, even with the snow still gathered up on the mountains, it looked tropical!
In 2016 I had hiked Forum Peak, which looks over Cameron Lake. I remembered seeing a small separate pond at the end of Cameron,and I wanted to check it out! We parked our boat, walked a little ways, and lo and behold, there was this little pondy pond!
On our way there we had noticed the perfect mermaid rock, so before we hopped back into the canoe we took turns and waded/swam through the water to strike our best mermaid poses!! It was very cold, but very worth it!
I highly recommend getting out on that beautiful lake; it was pure eye candy!
As much as I love hiking, going out on the water was a great way to mix it up, and still have a great outdoor adventure.
*There is no way I'm going to eat Splenda…I typed out "splendor", but "splenda" is cooler.